The 2020 pandemic has changed how we interact with others, how we work, and even how we get around. One of the biggest booms has affected the bike industry, and Canada is currently experiencing an explosion in the popularity of cycling not seen since the 1970s and the Oil Crisis.
Of course, this is something we at Outspokin love to see! But will the COVID cycling craze last? There's good evidence to suggest it will – but there are several challenges, too.
What's The Evidence For The Bicycling Craze Continuing?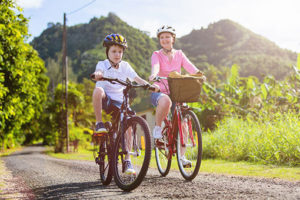 The pandemic began in March, a colder month that kept everyone indoors. After this time of isolation, and with most lockdowns still in effect, people began looking for an activity they could do that was outside and designed for keeping social distances. The burst of hot spring weather led many Londoners to take the old bike out of the garage or invest in a new model!
Here in London, Ontario, greater demand for bikes is having an impact at the municipal level: City Hall hopes to have a bike and e-scooter sharing program on the streets for Earth Day, April 22, 2021. Local interest has also increased our business – the demand for repairs, tune-ups, and new parts has sky-rocketed, even as we've conducted business with social distancing in mind!
It's not just Ontario: bicycling is all the rage in many countries around the world. (One headline proclaims, "Bicycles are the new toilet paper"!). Big cities like Rome and Manilla have installed bike lanes to support the surging public interest in cycling, and in London (England, that is), municipal authorities want to ban cars from entering certain thoroughfares and give the space over to bikes. In Italy, the May government stimulus even included a rebate of 500 Euros (the equivalent of over $750 CAD) for as much as 60% of the cost of a bike. They called it the "bici bonus"! 
Suffice it to say, demand for bicycles this year is unprecedented and exceeding all projections. When a hobby becomes a worldwide phenomenon, you can expect it to influence the future! But can the supply of new parts keep up with the demand?
The Challenges For Keeping Up This Interest
One of the biggest challenges for keeping up with the demand is that the supply chain for many bike suppliers relies on the Asian industry, which has been affected by COVID-19. Backlogged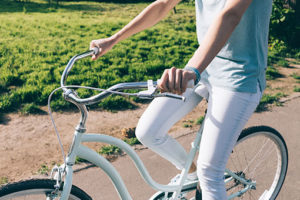 shipments are causing a lack of new parts for suppliers, and there is an industry-wide struggle to keep up with the demand among cyclists. Hopefully, with the pandemic continuing, companies can adjust to this demand so new cyclists can hit the road!
A surge in new cyclists can also mean a lot of people getting out there without knowing the relevant by-laws. Because bicycles are classified as vehicles under the Ontario Highway Traffic Act, they must have a working horn or bell, brakes on the rear wheel, dawn/dusk light sets, and white reflective tape on the front forks and red reflective tape on the rear forks. These are all important for staying safe around other forms of traffic, so make sure any older bikes have these features before riding on public roads.
Luckily, we live in a wonderful city for cycling, and the Forest City is well-equipped to handle this surging interest. With hundreds of kilometers of lanes and paths in all parts of the city, including the 40-kilometer Thames Valley Parkway and a new bike lane on King Street, there's more than enough space for all cyclists!