Outspokin
We sell great bikes and so much more! Whether you need a broken spoke replaced, your gears adjusted or a complete overhaul, Outspokin Cycles handles tune-ups and bike repairs of all kinds. Our bike mechanics are experts who can get your bike running like new again. Our number one priority is to get you back on your bike as quickly as possible. We have been riding the trails in and around London for 20+ years now and if you're new to the area or just looking for some new places to bike feel free to ask us about the great cycling opportunities this city offers.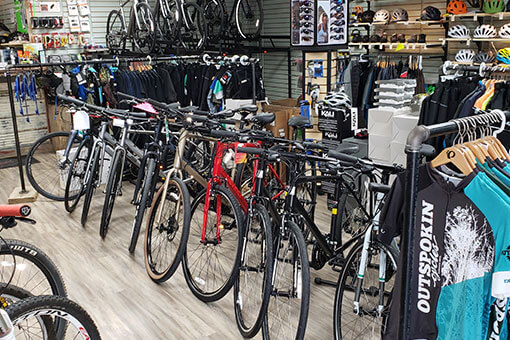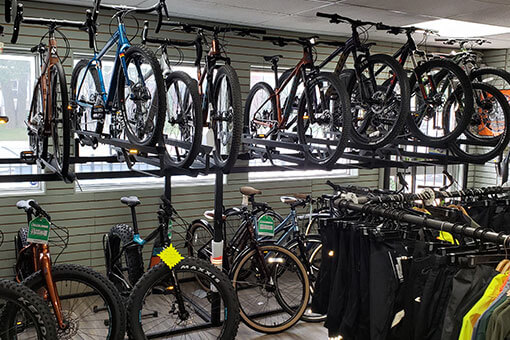 Expect
Learn About Outspokin Cycles Bicycle Shop

Our selection includes Hybrids , comfort hybrids , mountain bikes , fat bikes, plus bikes, full suspension, gravel, adventure bikes.