Financing
Getting the bike of your dreams shouldn't be hard - learn about our easy finance options and hit the road with the bike you deserve! Get in touch via phone or email to find out about the financing opportunities available to you.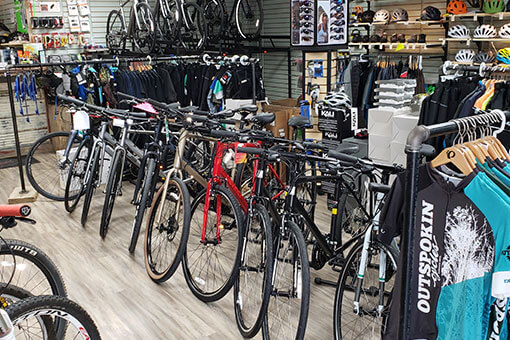 Repairs
Outspokin is so much more than bike sales - Londoners have been coming to us for repairs for over a decade! From basic tune-ups and check-ups to chain installations and disc brake bleeds, our expert mechanics will get your bike running like new!
Safety & Upgrades
If any part starts to get old or wear down, the Outspokin team of mechanics can replace or upgrade your bike with parts that work with your specific make and model. We have a huge selection of parts and brands, getting you back on the road for a safer, improved ride!