When the weather is warm, bike enthusiasts are often hitting the road or trail; when winter makes it too cold to cycle, they're dreaming of when they can enjoy their hobby again! The weather outside may be frightful, but Outspokin is the right spot for making the holiday season delightful. 
Here are five great gift ideas that should be on every cycling enthusiast's Christmas list for Santa – or, if you're looking for the best holiday gift for the cycling enthusiast in your life, what they'll want to see under the tree!
The Swagman XTC2 TILT
Conquering new trails is on many people's 2021 to-do list – what better way to move past 2020 than to have new adventures? To get to the road less traveled, they may need to pack their bikes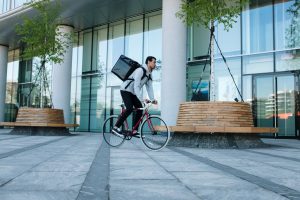 on the car, and the Swagman XTC2 TILT is just the thing to do it. This platform-style rack lets you carry your mountain bikes, road bikes, or other odd-shaped bikes on your vehicle. Rack tilts with bikes loaded for rear cargo area access and folds up for storage. It's the ideal solution for carrying several bikes for one trip, and this rack comes with the secure mounting capabilities of a platform-style rack. It's the best hitch bike rack available!
Cycling Jersey
A cycling jersey is a great present that you can customize, or choose one that reflects the interests of your giftee. But more than being stylish, a good cycling jersey can protect the rider from the elements and keep them going in all kinds of inclement weather. Hardcore cycling enthusiasts also sweat a lot, as as such, they can never have enough cycling jerseys! 
Wahoo ELEMNT BOLT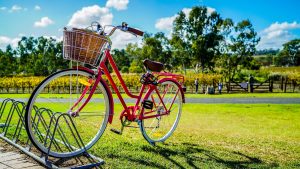 The Wahoo ELEMNT BOLT is the best GPS you'll find. The highly aerodynamic system is built to be on the front of the bicycle. Equipped with Bluetooth Smart and ANT+ dual-band technology, the ELEMNT BOLT can pair with all of the sensors on your bike. The rider can also download the ELEMNT companion app, allowing them to set up custom data fields and profiles, track performance, and share their ride data effortlessly without having to navigate any confusing menus!
Park Tool BO-3 Mini Bottle Opener
If your cyclist also enjoys brews, or you're looking for the perfect stocking stuffer, the Park Tool BO-3 Mini Bottle Opener is a great gift. It's a compact opener featuring the world-famous Park Tool blue handle, along with a 10mm wrench. It can tighten many of a bike's nuts and bolts, and it's small enough to fit onto keychains, in pockets, or as an addition to a wedge pack. This Park Tool item is the take-along tool no cyclist should be without!
A New Saddle Cover
Bike enthusiasts can wear through saddle covers in no time at all, and having new ones on stand-by a must. A good one can provide the rider with more cushion and better comfort, as well as easing the pain of narrower seats. A one-size-fits-all cover made from stretch elastic can fit on any saddle. If you need help finding the right seat cover for the cyclist in your life, the experts at Outspokin can point you in the right direction and make this holiday season – and next cycling season – extra special!